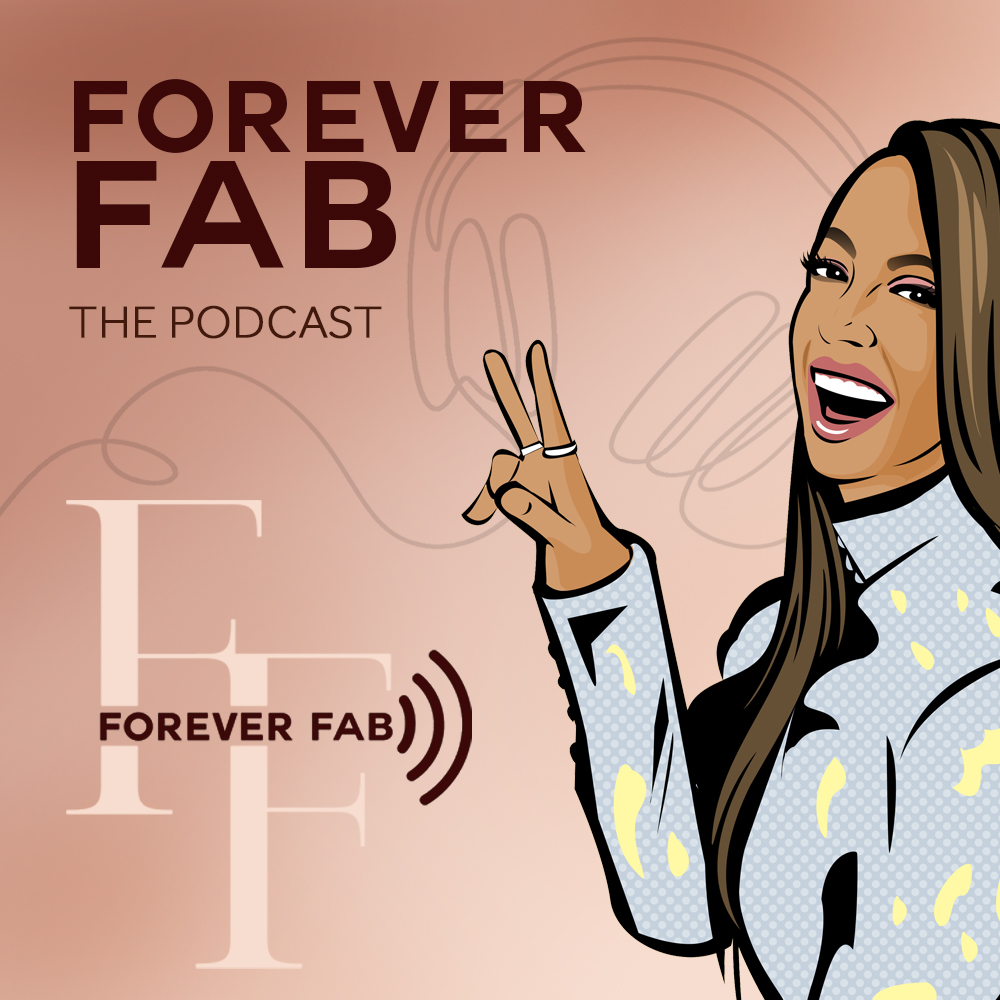 Dr. Shirley Madhere is a NYC-based plastic surgeon and Founder of Holistic Plastic Surgery.  This philosophy is based on a whole-body, mind, and spirit approach to beauty and incorporates wellness, integrative nutrition, functional aesthetics, and complementary medicine.  
Dr. Madhere's approach to optimal outcomes in plastic surgery is through a lens of wellness, and is grounded in science and backed by ivy league medical study, research, and extensive surgical training.  View her menu of services at ElementsandGraces.com.  Consultations are available in-office, virtually, and online via Click-lift.com.  
Coming soon: Dr. Madhere offers beauty on call services through Jet Set Beauty Rx, a mobile medical aesthetics unit delivering beauty in the privacy of your own home.  Reserve at JetSetBeautyRx.com.
As a creative outlet and means to broaden the perspective on the "spectrum of beauty," 
Dr. Madhere created Forever F.A.B., a podcast dedicated to Fashion, the Art of living well (i.e., wellness), and all things Beauty.  Visit ForeverFABpodcast.com for past and new episodes.  
If you enjoy listening to the Forever F.A.B. podcast, get more audio and visuals with a membership through Patreon.  Choose the Gold, Platinum, or Diamond tier for premium added content, special co-hosts, lifestyle videos, branded merchandise, and private access to Dr. Shirley's Clubhouse by visiting patreon.com/ForeverFAB.
This week's podcast episode features an interview with Vanessa Ford.
You may not realize the signs.  One day, you feel whole, purposeful, and full of energy.  The next day, you feel out of sorts.  Though nothing has changed in your outside world, something inside feels off-balance.  You work out religiously, but the slice of pizza you only looked at but didn't eat seemed to have found its way onto your scale.  
Your skin is drier and the grey hairs appeared overnight.  You love life, yet your energy levels wax and wane.  
Should you give away those fabulous clothes in your closet that no longer fit?  Or do you hold onto them thinking that more exercise and a stricter diet will help you wear them again with confidence?  
You love your partner, yet sometimes, you think of the unspeakable.  
You're hot and sweating at 3:00 pm, then cold and reaching for a cashmere pashmina the next.
Whatever this is… it's temporary.  Maybe it's even normal.  Maybe it doesn't even have to be this way.
Vanessa is the co-founder of MenoLabs, a company focused on women's issues during perimenopause/menopause. She and her friend of 20 years, Danielle Jacobs, created MenoLabs to address what they see as a glaring need in every woman's life. 
Vanessa was prompted to action when, at 44, she began her own transition into menopause. Unsatisfied with the lack of support that women experience during this stage of life, and finding the stereotypes of women in mid-life exasperating and insulting, she met the challenges of this stage of a woman's life with creativity. 
Named a top ten finalist in the Cartier Women's Initiative, Vanessa believes that for-profits can change the world and make a difference in people's lives with the same passion for mission used by nonprofits — and in fact, should do so if they want to be truly successful.  She is, herself, successful, on a mission to make life better for others and doing it all with authenticity and flair.
Catch the latest episode of the Forever F.A.B. podcast on Apple podcasts, Spotify, YouTube, iheartradio, Podbean, and wherever you listen to your favorite podcasts.  For past episodes featuring guest star interviews, beauty product reviews and innovations in plastic surgery, visit ForeverFABpodcast.com.
The F.A.B. Five according to Vanessa Ford:
Put down your phone—with purpose.

Take daily mini-vacations—no matter where you are, even if only for 5 minutes.

Don't over-think exercise.  Just do it.

De-stress by prioritizing your favorite sensory input; relax through your senses.

Give your body what it needs.
You can find MenoLabs on Facebook, Instagram, and on our app MenoLife.
Purchase products and supplement your beauty at menolabs.com.
Follow Vanessa on IG: @vanessa.menolabs.
*****
As always, if you liked this episode of the Forever FAB podcast, please share it and subscribe to the feed.
Listen to past episodes or check out who's coming up next on foreverfabpodcast.com.
If you enjoy listening to the Forever F.A.B. podcast, get more audio and visuals with a membership through Patreon.  Choose the Gold, Platinum, or Diamond tier for premium added content, special co-hosts, lifestyle videos, branded merchandise, and private access to my Clubhouse by visiting patreon.com/ForeverFAB.
If you are the Founder of or represent a beauty brand and want to be featured on an episode of the Forever FAB podcast segment of Fifteen Minutes of FAB, send me some stuff.  Visit ForeverFABpodcast.com and fill out the Contact form.
For general holistic beauty tips or to set up an appointment with me to discuss your personalized options for leveling up your beauty, go to ElementsandGraces.com and sign up for my newsletter.
And for an online e-consultation on time, anytime and on your time, visit Click-Lift.com for your wellness, plastic surgery, and beauty questions on the go.

And… if you don't want to go anywhere or leave your home, look out for Jet Set Beauty Rx offering mobile aesthetic medical services, such as injectable fillers and multi-vitamin facial treatments.  Jet Set Beauty Rx is coming to your neighborhood soon.  
Credits:
Video backdrop: custom by Anyvoo
Fashion: top by Goop Label; eyewear by Prive Revaux
Makeup: n/a
Produced by www.oneofoneproductions.com
Recorded, mixed, edited and original music by www.23dbproductions.com
Podcast Medical Disclaimer
The purpose of this podcast is to educate and inform. It is no substitute for
professional care by your doctor or your own qualified healthcare professional.
Never disregard professional medical advice or delay in seeking it because of
something you have read on this podcast or in any linked materials.
Guests who speak on this podcast express their own opinions, experience and
conclusions, and Dr. Shirley Madhere neither endorses nor opposes any particular
opinion discussed in this podcast.
The views expressed on this podcast have no relation to those of any academic,
hospital, practice, institution or other entity with which Dr. Shirley Madhere may be
affiliated.